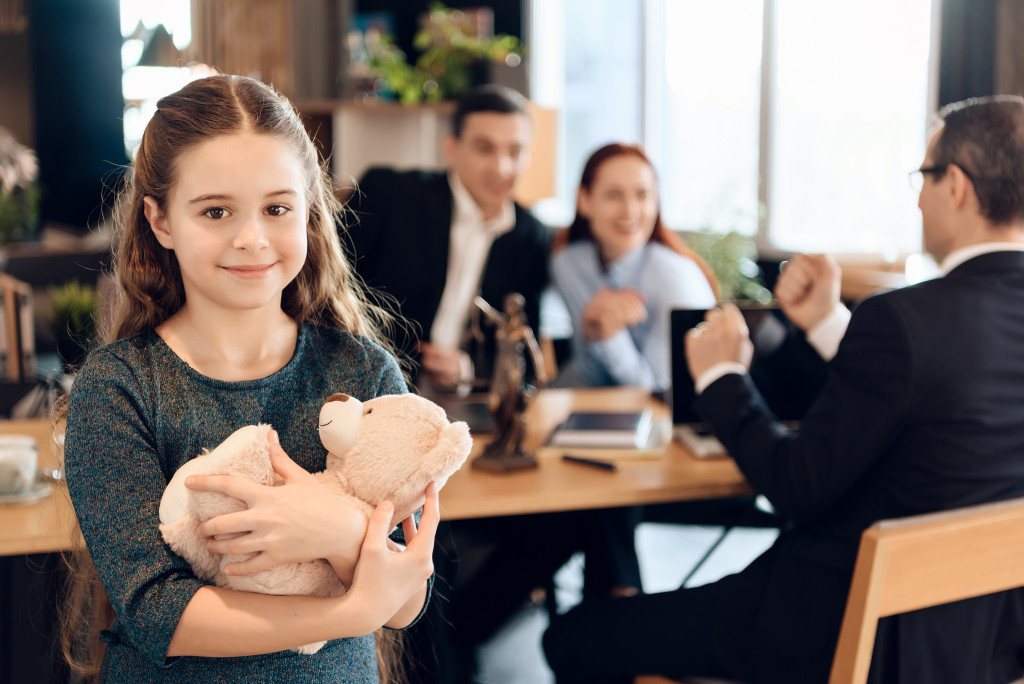 Tips for Choosing a Child Custody Lawyer in Texas
Separating from a partner is seldom easy, but the addition of children to the equation can make dissolving a relationship exponentially more difficult. Parents seeking the assistance of a child custody lawyer often have many questions and concerns; and, for these reasons, it is crucial to select quality legal representation when pursuing child custody or modifying existing orders. Most people have little to no experience in selecting a child custody lawyer and can easily become overwhelmed by the pressure of hiring legal counsel for something so important. Parents experiencing distress can use the following tips to help them feel confident and comfortable in their decision to hire a family law lawyer.
Value Experience in Family Law
Family law cases can be highly emotional and complex, and even more so when children are involved. While an attorney may practice family law, not all family law attorneys are experienced in matters concerning child custody and/or child welfare. Parents should be cautious of hiring an attorney who does not regularly and routinely practice family law or does not have relevant experience handling child custody cases. Additionally, parents can prepare questions regarding their situation and related concerns to bring to their initial consultation with each prospective attorney.
Look Local
It may seem obvious, but it's important that parents select a child custody lawyer with experience handling cases in the county in which the custody case will be filed. When dealing with legal matters that involve children, especially sensitive child custody cases, time is valuable, and any mishandling of the case due to inexperience with local courts and Texas family law could cause major delays or worse. The last thing parents want is for their child to become entangled in a drawn-out custody battle. One way they can ensure their case will be handled properly and in a timely manner is to select counsel with a proven track record in their local jurisdiction (such as Bexar or Kendall Counties).
Check Reviews and Track Record
Alongside the importance of selecting a custody lawyer within the parent's local jurisdiction, a lawyer's online reviews and track record can give parents insight into how their case will be handled. Client testimonials and peer recommendations are independent, first-hand accounts of what it's like to work with a particular lawyer. Furthermore, a track record of successful client outcomes builds a lawyer's credibility and showcases their ability to articulate a client's concerns in the court. While working with a more accomplished attorney won't necessarily guarantee you'll have a successful experience, it does mean you should be able to comfortably trust the competency and capability of your family law attorney.
Face-to-Face Relationships Matter
Parents should arrange an initial meeting with a prospective child custody lawyer before making the commitment to hire one. The relationship a family law attorney develops with clients is important due to the nature of the matters they handle. Parents should feel comfortable expressing all concerns and questions to their custody lawyer, and in return the parent should also feel their lawyer is understanding and able to serve as a confidant during a highly emotional and stressful time. Choose an attorney that you feel personally comfortable with, and one who makes you feel confident that your case and needs are a priority for them.
San Antonio Child Custody Lawyers
Selecting the best child custody lawyer for your case can be an overwhelming and emotional process. With so much already at stake, the last thing parents should stress about is whether or not their child custody lawyer will be able to successfully advocate for them and their child or children. The Gilbert Law Office is experienced in Texas child custody law and committed to serving clients throughout the custody process. If you or a loved one has questions regarding child custody or are seeking the guidance of a successful Texas child custody lawyer, contact us today.